Add Images
Add images
Open the Drawing Tools.
Select Image.
Select a marker of your choice (an image is added with a marker).
Select a location on the map to add an image.
Select Choose File. See Image 1 below.
Navigate to your image on your device.
Select Upload.
You will see your image on the map window, with a marker.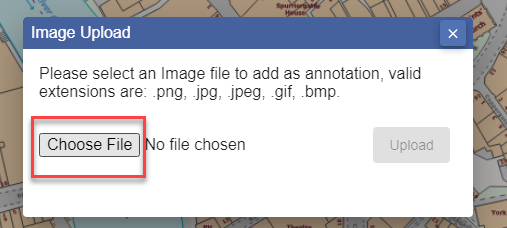 Image 1 - Choose file button.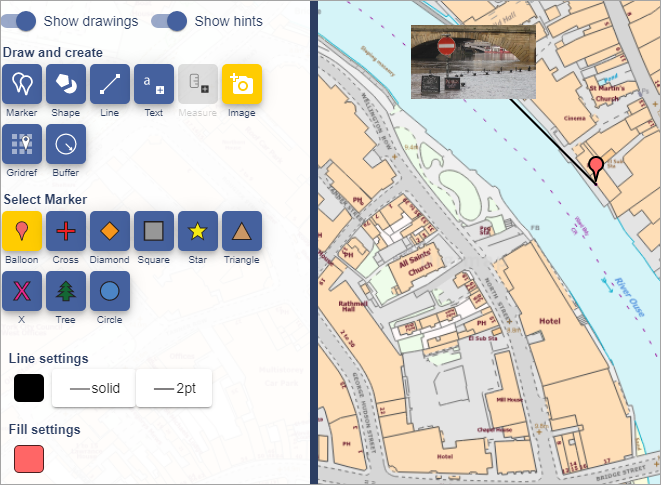 Image 2 - Map showing uploaded image.