Coordinate Capture
Coordinate Capture tool
Located at the bottom of the map information panel, this tool allows you to capture the coordinates for any point on your map.
Open the Map Information menu.
Turn on the tool by selecting the Coordinate Capture button.
Select any point on the map window.
A red location marker appears at your location.
The British National Grid reference, eastings/northings and latitude/longitude will appear in the Map Information panel.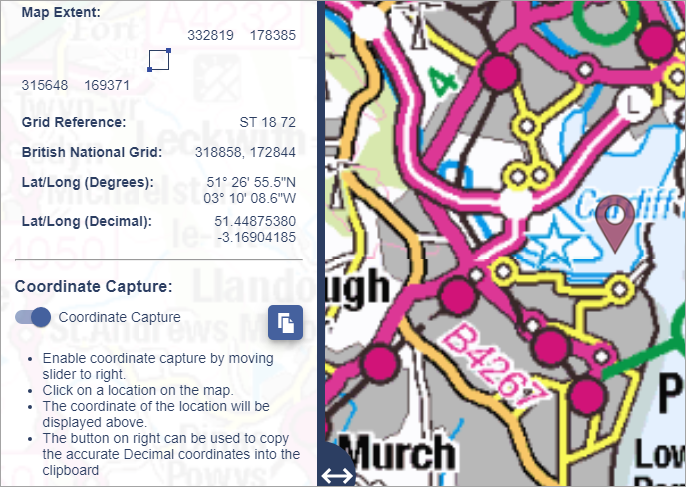 Copy coordinates
You can use the copy button to copy the decimal Lat/Long to clipboard. You can now paste the coordinates in other applications.