Map Views
Contents:
What is a map view?
In Roam, we display maps at pre-defined scales or map views, which you zoom in and out to view. The same map may be displayed in 2 or 3 different views, just at a different scale.
Each view has a name, e.g. National, Regional, County, which you can find in the bottom right corner of Roam. These names vary between collections.
How many views are there?
The number of views varies between Digimap Collection. In most collections there are at least 12 views.
The scale bar on the map window has a blue bar which represents the current map view.

What scale is the map view?
The rectangle with a distance in it (found at the bottom right on Roam) gives an indication of scale. For example, in the image below the distance covered on screen by the length of the box is 100 metres.
The image below shows a Street View from Ordnance Survey Roam.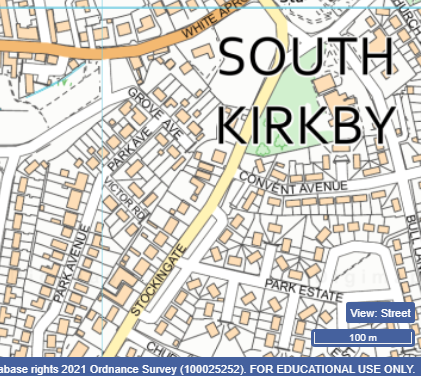 Can I change the scale?
It's not possible for you to select the scale at which you view a map in Roam. You can select a custom print scale (within a range) in the Roam Print tool.
Help video
Select the image below or this text to view our short video.