Measure Distance
Measure distance
Open the measurement tools, found on the sidebar.

Select the Distance button.

Click on the map at the point you wish to start measuring.

Continue clicking at each point of your line.

Double click to finish.

Your measurement is shown on the map and in the measurement tools panel.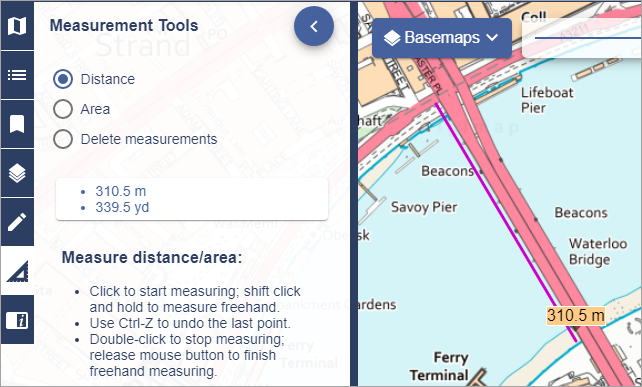 Can I save measurements?
It is not possible to save measurements or print them.
If you need a print map with measurements on, there is an option in the Drawing Tools to add measurement labels to your drawings.
Help video
Select the image below or this text to view our short video.