Overlapping Maps
Contents:
Overlapping maps
Sometimes there is more than one historical map on display and the map window can appear blurred. See example in image below.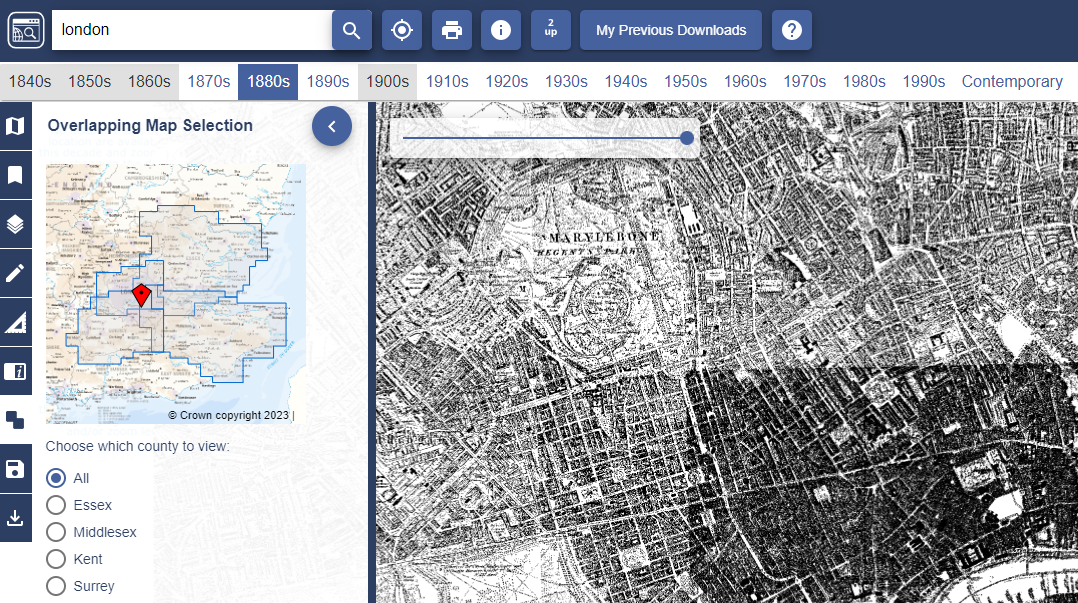 Why are multiple maps displayed?
There can be more than one historical map for a location. Reasons include:
Historic Roam is essentially displaying a 'jigsaw' of many historical map images, all with individual geographic coordinates. If the coordinates cover the same area, displaying more than one map is unavoidable.
Counties were responsible for surveting and publishing maps before the introduction of the British National Grid in the 1940s. Sometimes county boundaries could change or surveyors mapped over their boundary.
When the historical maps were digitised, sometimes the white borders around the published map were included, leading to locations where a white image is displayed as well as a map from a different county.
How do I know if there are overlapping maps?
Check the overlapping map selection tool from the sidebar.
Select a map
Open the Overlapping map selection tool from the sidebar.
Check the image of the maps on display.
Select the button next to any map to display it.
In the image below, the map for Middlesex will be displayed.