Retrieve Maps
Retrieve a map
Select MyMaps in the sidebar.

Each box in the list represents a map you saved. The list tells you the date you saved a map and which Roam you saved the map within, e.g. Historic Roam or OS Roam.

Find the map you wish to view.

Select the map from the list to view it in the map window.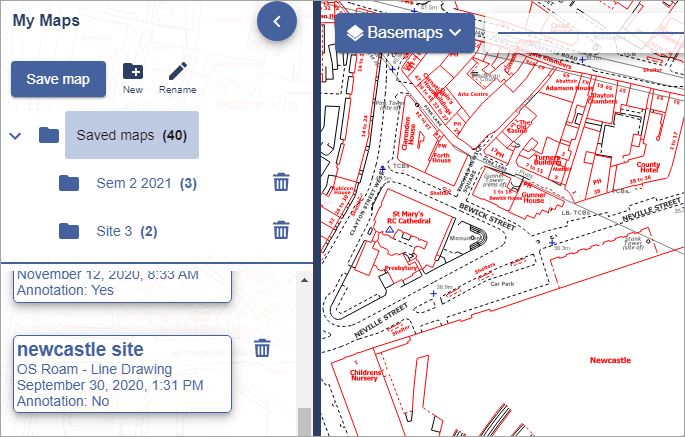 Filter list of maps
You can filter the list to find maps, using the titles of your saved maps.
Enter your search text in the Filter area.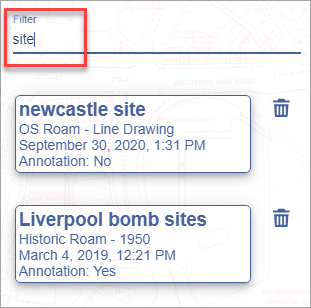 Drawings
NOTE: If you have drawings on your map window then try and open a saved map with drawings, you will be asked to replace existing drawings or merge the two sets as seen in the image below.