Save Maps
Contents:
MyMaps menu
The MyMaps menu lets you save your map and any drawings within Digimap Collections.

Saving means your map can be retrieved next time you login to Digimap Collections.

Saving is not exporting or printing.

To export your map, use the Print tool.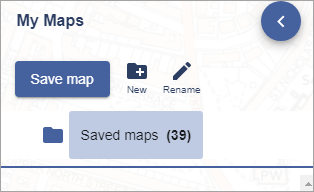 What content is saved?
Saving in Roam means you are saving what you currently see in the map window, i.e.:
map view
the basemap you selected
any drawings you have added to your map (including data you have imported)
the features you selected to be visible on your map (in the Map Content area)
Save maps
Select MyMaps in the sidebar.
Select Save map.
Enter the name of your map.
Select Save.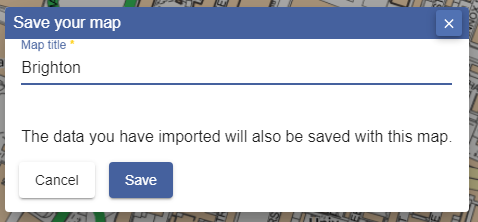 Create a folder
You can create folders to save your maps within.
Select the New button with the plus sign.
Enter the name of the folder.
Select OK.
Save within a folder
Selet MyMaps.
Select the folder you want to save within - it should be shaded, as shown in the image below.
Now select Save.
Enter the map name.
Select Save.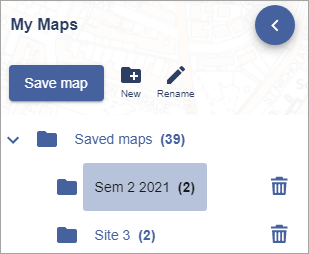 Help video
Select the image below or this text to view our short video.