Search Place Name
Contents:
Place name
Enter your place name in the search box. In Global Digimap, you can search for countries.
Select the magnifying glass on the right.
If there is more than one match, the search results are displayed below the search box (sometimes more than one results list is shown).
Select the most relevant result and a map will be centred on that location.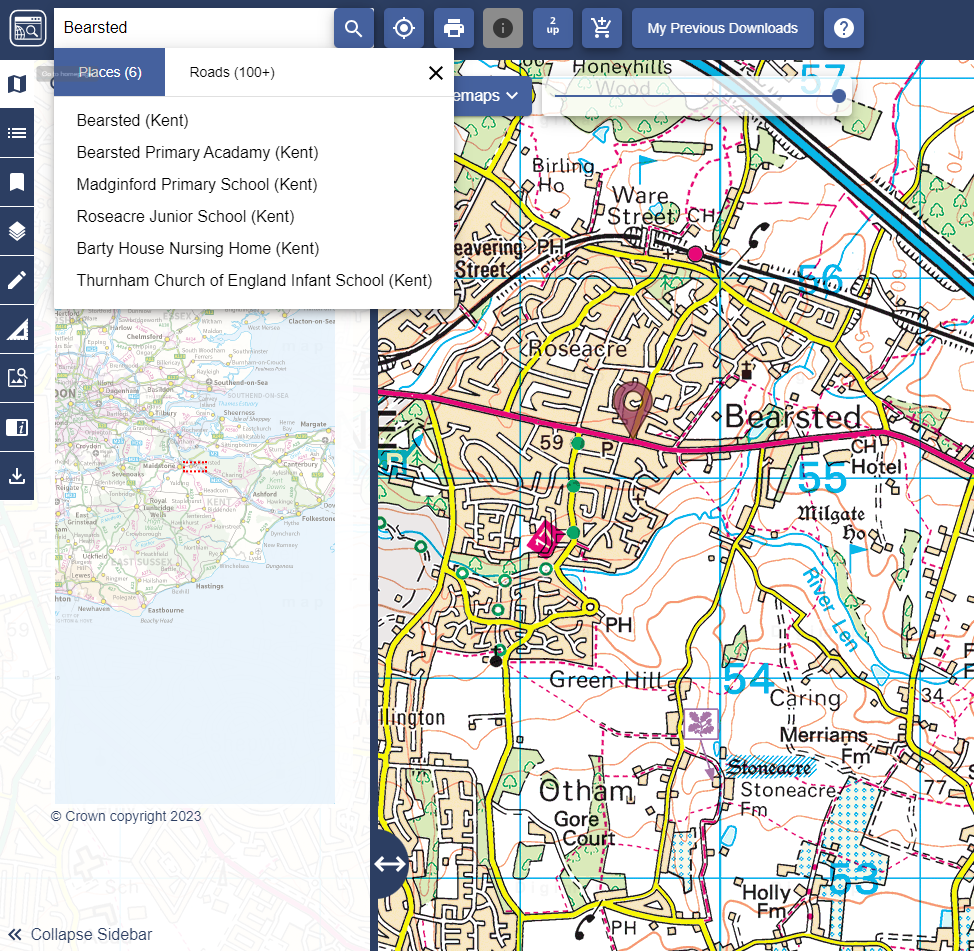 Results lists
Sometimes your search generates results from different categories. For example, in the image below, Buckingham Palace has matches in the Place Name, Roads and Global Landmarks list.
Use the arrows to the left and right of the lists to view all available lists.
Select any result to generate a map centred on it.