Search Streets
Street name search
Enter your street name in the search box, e.g. London Road.
Select the magnifying glass on the right.
If there is more than one match, the search results are displayed below the search box (sometimes more than one results list is shown).
Select the most relevant result and a map will be centred on that location.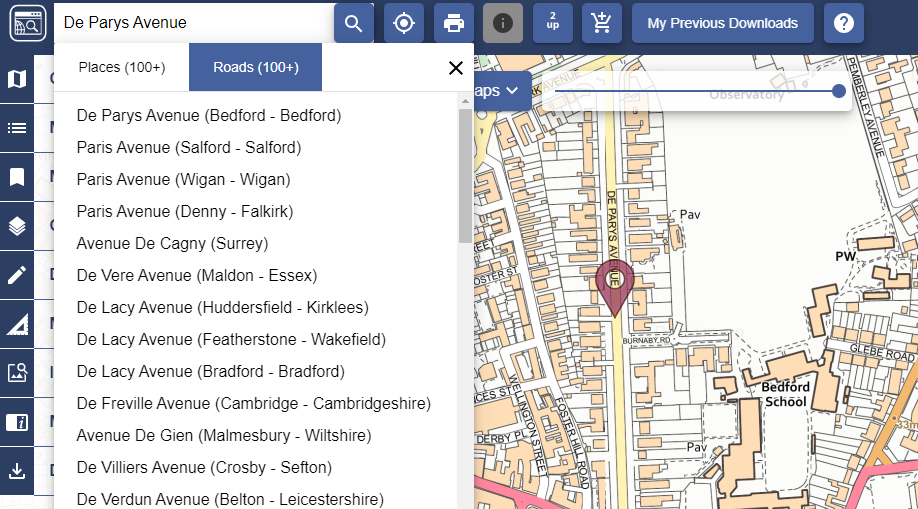 Street and town search
You can enter searches like Oxford Road, Manchester.
You will be given the closest matches in 2 results lists; Places and Roads.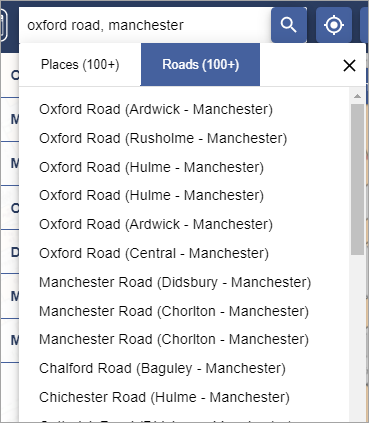 What street names can I search for?
You can search for street names such as Abbots Road, Bloomsbury Square, Regent Street.
Road names such as A1 or M74 will not work.