Accepting licence terms
After registration (or the first time you access any Digimap Collection), you must read and agree to the terms and conditions of use.
Access Agree Licences page
After verifying your email address with Digimap Collections, you are prompted to agree to licences.

Select the Agree Licences button.

You will see a list of available collections, similar to the image below.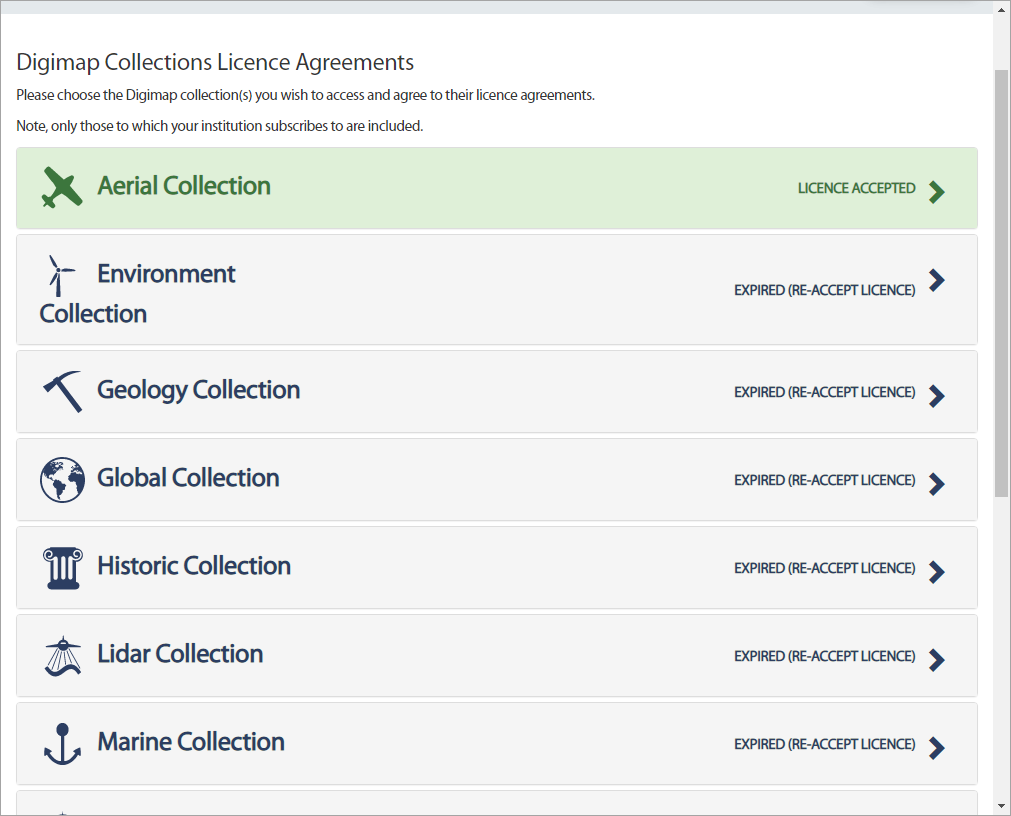 Accept terms
Expand the box next to each available collection. Note that you can agree to additional licence(s) later, if you do not intend to use them immediately.

Read the licence agreement(s) carefully.

Check the I accept box(es).

Select a Purpose for your use of Digimap from the drop-down box. Note that if you select Other, our helpdesk may contact you for further information.

Select Submit once you have agreed to the relevant licence(s), as shown in Image 1 below.

You will see a screen informing you if you have successfully activated the collection(s), see Image 2 below.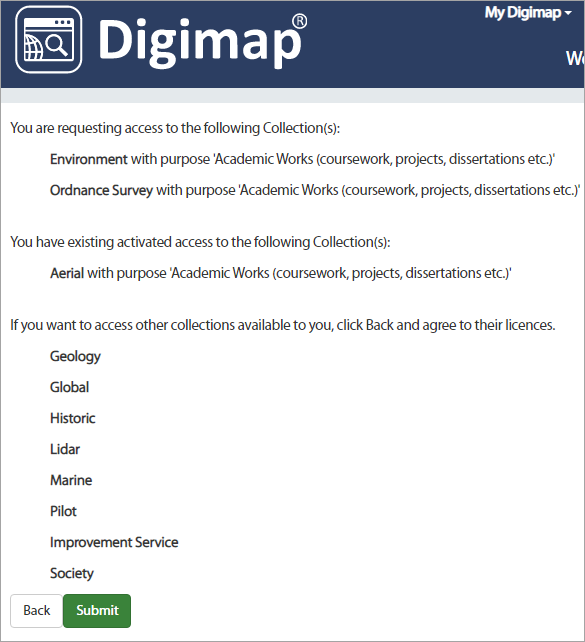 Image 1 - Submit button.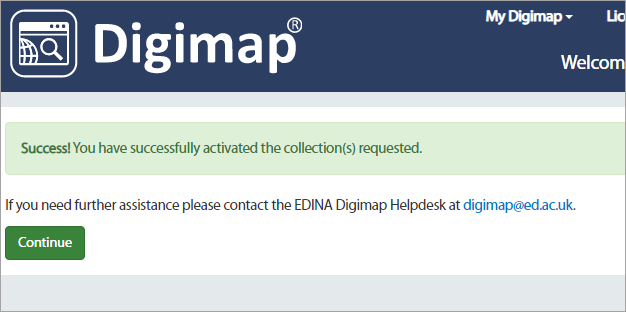 Image 2 - Confirmation message.
Agree to licence(s) later
You can accept the licences for additional collections at any time.

The Licence Agreements page is accessed by selecting the Licence Agreements text at the top of the Digimap Collections page. See image below.

The Licence Agreements page displays all the collections you can access, with text to detail the status of each licence, e.g.: Licence Accepted, Expired, Pending.

Note: if the Licence Agreements button is not present on the Digimap homepage it means that you have already accepted the licence agreements for all available Collections.