Step 1 Define your area
Contents:
Drawing your area of interest on the map is the first step in ordering data.
Find your location
You can search for your area of interest in two ways:
Using the search box to search with a placename, postcode or geographic coordinates, or

Zooming in/out and panning around the maps.
NOTE: the Reference Grids button on the map window allows you to turn on National Grid squares or postcodes, to help you identify your area - see image below.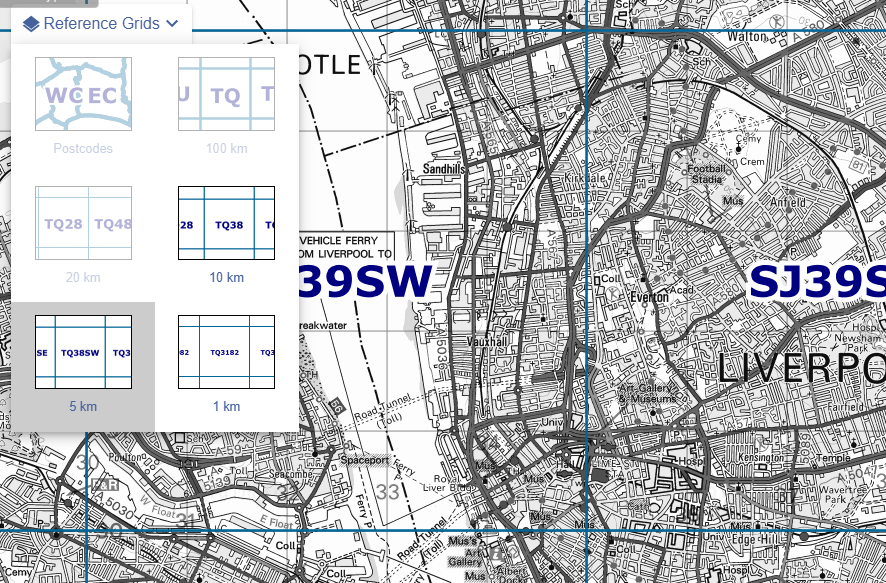 Define your area on the map
You must define your area on the map. There are several tools available to help you do this, shown in the image below: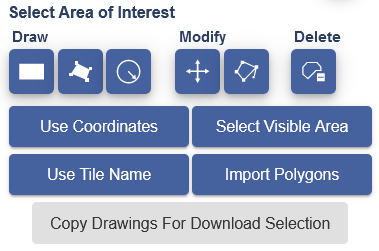 Draw options
There are 3 'draw' options; draw rectangle, draw polygon and draw buffer.
Draw rectangle
Select the Draw rectangle button.
Select the point on the map where you want to start drawing.
Release the mouse.
Drag to highlight your area.
Click again or tap to finish drawing.
Draw polygon
Select the Draw polygon button.
Select the point on the map where you want to draw.
Click or tap at each point you wish to draw.
Double click or tap when you have finished drawing.
Create a buffer
Select the Buffer button.
Choose point or line buffer.
Select your distance in metres, miles or kilometres.
Point buffer? Select the point on your map you want at the centre.
Line buffer? Select a point to be the start of your line, then click or tap at each point of your line.
Double click or tap to stop drawing.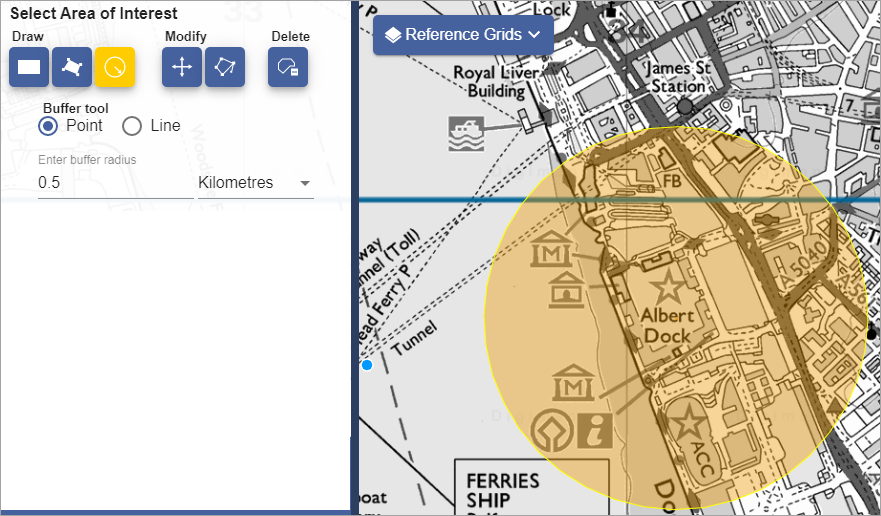 Use coordinates
There are 2 options for using coordinates; bounding box and square buffer.
Note: Roam has a Capture Coordinates tool in its Map Information menu, where you could source coordinates for your chosen area.
Bounding box
Type bounding coordinates, either Easting/Northing or Latitude/Longitude, to define your area.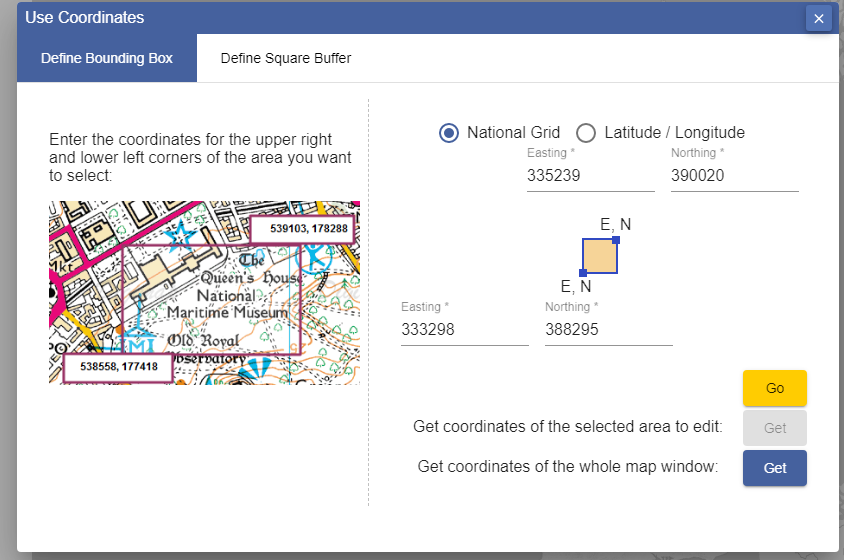 Square buffer
Type the coordinates of the centre point.
Input a distance in metres to define your buffer size.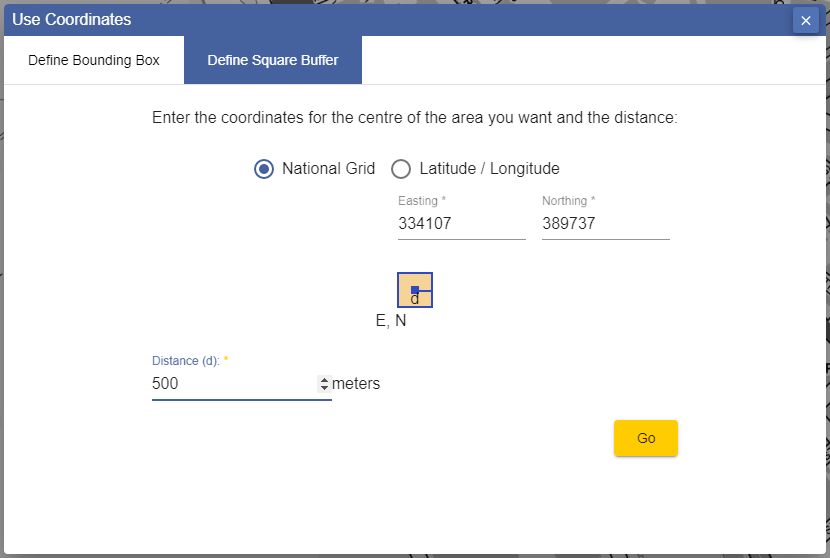 Select visible area
This will select everything in the map window.
Use tile name
Type an Ordnance Survey British National Grid tile name to define an area.

Import polygons
You can import a file to define your area(s):
The file must be maximum 10mb.
Formats accepted:

Shapefile - this must be in a zip file.
KML
GeoJSON
Select Import Polygons.
Select Choose File.
Navigate to your file.
Select your file - in Windows devices, select Open.
Select Import on the import box in Data Download.
Your polygons should be visible on the map window.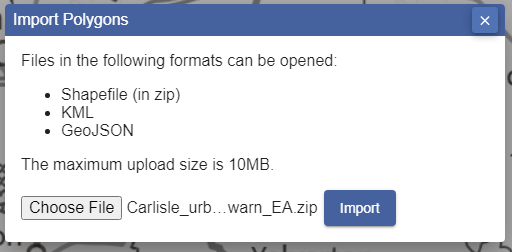 Change or delete your area
There are three options, found under Select your area; move, modify or delete.

Move
Select the Move button.
Click or tap on your area.
Drag it anywhere on the map and release.
Modify
Change the shape of your area with the Modify button.
Select the Modify button.
Hover over the shape - a blue button appears along the edges.
Drag the blue button and release to modify the shape of your area. You can do this multiple times.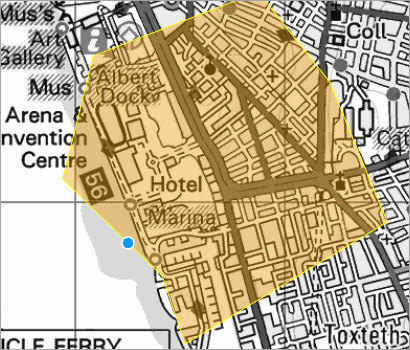 Delete your area
Select the Delete button to remove your area.
Help video
Select the image below or this text to view our short video.